More Than Just Web Design | INTERNET ENGINEERING | APPLICATION | DESIGN
Fire Extinguishers Online
Fire Extinguishers Online was a redevelopment of an existing e-commerce store. The client's brief was to rebuild the site to look the same as the existing site in order to maintain familiarity for existing clients and to make the site mobile friendly which the old site was not. The old site also had a high annual fee since it was a SaaS platform.
We built a custom concrete5 theme, and installed the concrete5 community store. The old site had a product export facility and we used this together with a custom developed importer to load all the products in to the new system.
The client now has a much lower ongoing cost for hosting since there are no usage charges for the community store software since it is open source
---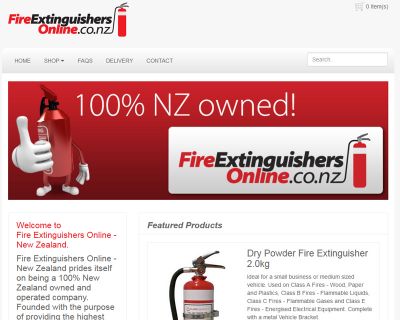 Word of mouth is a powerful tool in any industry and after JeRo was recommended to us by a friend we can only agree! Any problems or requirements thrown at Jeremy were dealt with in a friendly and professional manner. His attitude was first class and he brought a "human touch" to the whole process and his ideas and communication was spot on. We would certainly employ JeRo for any future projects.
Andrew Dart
,
Proprietor
,
Fire Extinguishers Online